Treatment of children and adolescents
1 child in 440 in France is affected by cancer. This is the most common cause of death by disease in those aged less than 15 years. The proportion of patients cured continues to increase: the cancer cure rate is 80% and enormous advances have been made.
The day to day work and the research efforts of the Gustave Roussy Department of Childhood and Adolescent Oncology are directed not only to the cure rates, but also to the quality of life during treatment for the child and the family. The adult quality of life of the child cured of cancer is of equal concern. The efforts and collaboration of everybody – researchers, care staff, charitable associations, parents and the patients – make it possible to go forward together.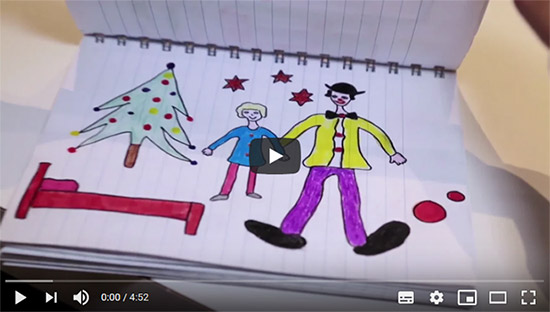 The Department of Childhood and Adolescent Oncology
In 1950, Gustave Roussy established the first department of paediatric oncology in France.  
The department is led by Christelle Dufour and treats all types of paediatric cancer: neuroblastomas, cerebral tumours, tumours of bone and soft tissue, lymphomas, germinal tumours and rare tumours. Each doctor in the department is an expert on the national, European and international stage.
Particular attention is paid to:
Appropriate treatment and access to new therapeutic agents
Quality of care within and outside the hospital
Re-introduction to normal life after the disease
Long-term follow up.
To help improve comprehensive, innovative care centred on the needs of young patients, the department underwent extensive architectural restructuring. This was partly financed by the generosity of the public and sponsors and the new premises were opened in December 2014.