The multi-purpose hall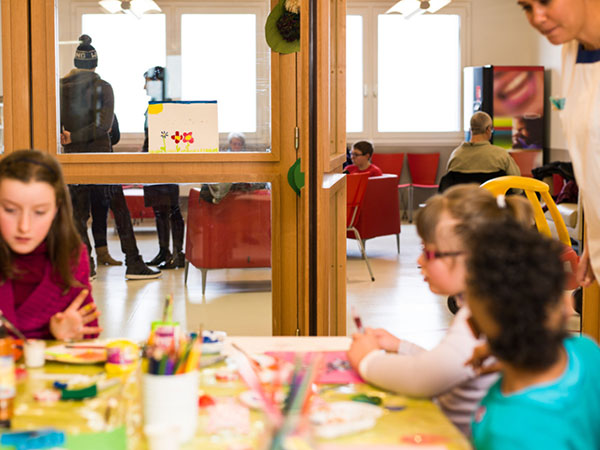 There is an area within the department which can be used for a variety of activities, such as those involving groups, performances or parties. This area extends and opens on to the waiting room and the « educational and plastic arts » areas can be seen from it. It is a place for socialisation, where one can meet to play a game or participate in a communal activity. It is also used for performances, larger scale games and bazaars in a spirit of shared social activity.
The « Squat »: a room for adolescent relaxation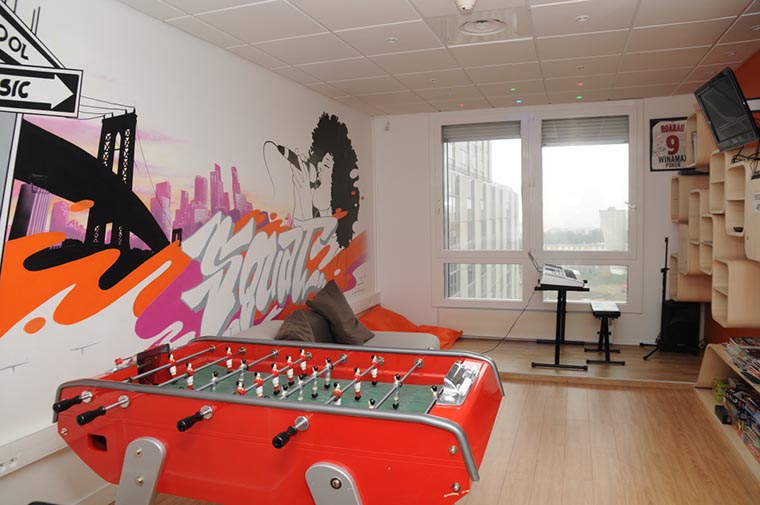 This room has been furnished for adolescents and young adults ranging from 13 to 25 years-of-age, who are inpatients in the Departments of Childhood and Adolescent Oncology and Adult Medicine, as well as for their siblings (same age range of 13-25 years).
It is accessible every day and in the evenings.
It has information technology equipment (Internet access, etc.), a library (strip-cartoon books, novels, etc.), video equipment (DVD reader, tape-recorder, video cassettes, DVD, etc.) and music (CD). Suitable functions are arranged there regularly.  
Young patients can relax there and get on with their daily activities. They may have friends and family there only if they are alone in the room. Parents are not welcome during workshops or when there are young people other than their child there. Care staff are only allowed access to administer care.
Activities and evening functions are also provided regularly in this room.