Support Gustave Roussy Covid-19 research projects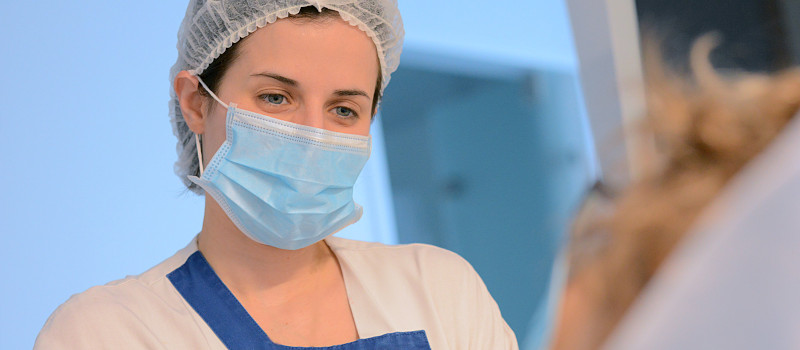 The Covid-19 pandemic has spread throughout the world. Unfortunately it is going to continue to do so in coming months and might recrudesce in future years.  
Gustave Roussy research has an international profile. The Institute has launched four research approaches with major implications in relation to Covid-19, most particularly where cancer is concerned. The objectives are to find targets for therapy, drugs and predictive markers with a role in preventing and fighting the coronavirus infection and in anticipating better its complications, and the effects of these complications on cancer treatment. The aim is to modify the management of these vulnerable patients without jeopardising their outcomes.  
Gustave Roussy possesses clinical research expertise that is unique in Europe, especially in the fields of molecular analysis, immunology, artificial intelligence and the handling of genetic and epidemiological data. Its staff are fully engaged.
Considering this urgent international challenge, join us by supporting this ambitious research programme.
Approach 1 – Clinical studies
Using its own funds, Gustave Roussy has initiated two clinical studies to enable it to collect the samples that are needed to develop knowledge and to test new medicines to treat Covid-19.
ONCOVID Study: characterising the development of Covid-19 infection in cancer patients 
This study is led by Dr Aurélien Marabelle, medical director of the Gustave Roussy immunotherapy programme. The scientific aspects will be coordinated by Professor Laurence Zitvogel, head of Inserm Research Unit 1015 "Immunology of tumours and immunotherapy" at Gustave Roussy.
Objectives of the ONCOVID study:
To describe the frequency and gravity of Covid-19 virus infection in patients with advanced cancer.  
To treat Covid-19 as well as administering baseline cancer treatment, so that the latter is not interrupted.
To identify laboratory test predictive markers (immunological, inflammatory, virological, genetic, etc.), so as to classify patients according to their risk of contracting Covid-19 and of developing a severe infection.
Monitoring patients over the long term, looking for the virus in the throat and acting as soon as Covid-19 is diagnosed using potentially highly effective agents to treat the virus.  
To develop experimental models to research how current antiviral drugs act and to analyse their interactions with chemotherapeutic and immunotherapeutic agents and with other biological products (molecular medicine).   
ONCOVID in figures:
Will involve 1,000 patients with cancer and Covid-19
10 participating French Cancer Centres
More than 36,000 analyses performed and 60,000 samples stored.
Budget: 2 million euros.
SCANcovPCR study: using artificial intelligence to predict the seriousness of Covid-19 infection
This study is led by Professor Nathalie Lassau, radiologist, director of IFSBM (Institute for Higher Training in Biomedical Sciences) and IR4M (Multi-modality Imaging in Oncology) at Gustave Roussy.
One of the major problems presented by Covid-19 is our inability to identify at the time of diagnosis those patients who will develop severe complications.   
Against this background, Gustave Roussy researchers will assess whether artificial intelligence can aid prediction of the course of Covid-19 infection and identify patients needing early treatment. This study will also help in the collection of blood specimens for later cell studies. 
Objective of the SCANcovPCR study:
To identify patients at the time of diagnosis of Covid-19 who are at risk of complications and to offer them novel treatments.
To develop an artificial intelligence tool to predict the risk of complications by analysing CT scans of thorax.
SCANcovPCR in figures:
1,000 patients with cancer and Covid-19.
Budget: 1 million euros (clinical study, analysis of CTs, storage of images and storage of blood samples).
Approach 2 – Cell study: identification of cellular therapeutic targets to block development of Covid-19 disease
Infection with coronavirus Sars-Cov-2 sometimes leads to an uncontrolled immune reaction which worsens respiratory failure. The cellular mechanisms underlying this worsening are not currently understood.   
Research at cell level has been launched under the direction of Aymeric Sylvin, a research immunologist recently recruited from Singapore.
Objectives of the cell study:
Understanding anti-Covid-19 immune mechanisms.
Developing novel therapies to control the immune response.  
Analysing patient immune cells using a variety of antibodies to understand which cells secrete IL6, IL1 and TNF, these being the factors which may be involved in worsening of the disease.  
Identifying for each patient which cell population is involved in the genesis of the inflammation and, therefore, which molecules might represent appropriate targets for specific drugs.
Testing medicines with cells to inform treatment of the disease in individual patients.  
Analysing cell sub-populations to determine which patients are at risk of a poor prognosis and therefore in need of early intervention.  
Analysing the proteins involved in inflammation linked to Covid-19 to define which ones are present at high levels, and acting to counter the effects of these proteins.
Cell study in figures:
100 patients with Covid-19, including some with cancer.
50 antibodies tested, and genomic analysis at single cell level of several thousand immune cells identified as being abnormal.  
1 spectral flow cytometer and one mass cytometer for cell testing (financed by Gustave Roussy donors).
1 Mesoscale Discovery instrument (financed through Institute funds) for protein analysis.
10,000 € per patient for analyses (single cell testing for several hundreds of thousands of cells, analyses of blood proteins and single-cell sequencing analysis).
Budget: 1 million euros.
Approach 3 – Genetic Study: identification of patients at high risk of an unsatisfactory course
It has been observed that several members of the same family sometimes have a severe form of Covid-19. In addition, a number of genetic protein mutations that interact with the virus and change the immune response have been seen in patients.
For example, the ACE2 gene has various genetic strains and we know that the ACE2 gene codes for the protein that allows the virus to attach to the cell. It is therefore possible that ACE2 gene mutations are associated with less severe forms of the disease.  
Given this context, Gustave Roussy research scientists are working to identify genetic factors associated with severity of Covid-19 infection.
The study is led by Sergey Nikolaev, Inserm researcher and an expert in bioinformatics who is internationally renowned in the field of analysis of genetic abnormalities. 
Objectives of the genetic study:
To assess the individual risk of developing a severe form of Covid-19.
To discover new therapeutic targets and recommend novel treatments.
To identify patients at low risk so as to allow them to move about during a period of infection and patients at very high risk who need to be isolated at an early stage and for a long period. 
The genetic study in figures:
1,000 patients and families with Covid-19 who have required mechanical ventilation.
1 NovaSeq 6000 sequencing machine (already financed by donors).
Budget: 600,000 euros (100,000 euros for logistics, 500,000 euros for sequencing).
Approach 4 – Epidemiological studies
By virtue of its specialists in public health and the cohorts it coordinates, Gustave Roussy will be launching two public health projects.
These studies will be led by Professor Fabrice André, Gustave Roussy research director, and Dr Gianluca Severi, Inserm researcher.
Epidemiological hormone study
It has been shown that severe forms of Covid-19 occur more frequently in men and obese patients. These clinical observations suggest that hormonal factors may worsen or conversely improve disease severity. 
Objectives of the epidemiological hormone study:
Determining which hormones might be useful in reducing the severity of coronavirus infection.
Measuring levels of sex hormones (oestrogens and testosterone), hormones involved in metabolism and obesity (insulin, leptin, IGF-1), and metabolites in blood samples from a large population of male and female patients, some of whom will be taking hormone therapy (breast and prostate cancer). 
The epidemiological hormone study in figures:
8,400 breast cancer patients.
2,000 prostate cancer patients.
Budget: 282,000 € (blood tests).
Study of the impact of Covid-19 treatment on management of the cancer 
Gustave Roussy epidemiologists are trying to assess whether changes in management of other diseases due to the Covid-19 epidemic have resulted in modifications of standard care protocols and what the implication of such alterations may be for patient survival because of poor availability of care.
Objectives of the impact study:
To study the impact of coronavirus infection on management of other diseases.
To model what treatments should be prioritised in the event of another pandemic.
The impact study in figures:
100,000 patients with multiple diseases.
Budget: 200,000 euros (financing of assays; staff costs funded from elsewhere).
If you want to support Gustave Roussy Covid-19 research projects
Please contact: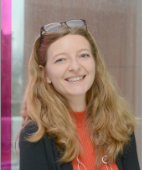 Francine Trocmé
Sponsorship Manager
E-mail
 
Gustave Roussy at the heart of the battle against Covid-19
Gustave Roussy is participating fully in treating the epidemic within the French hospital system.  
All of our units are actively confronting the health crisis by receiving patients with Covid-19 from other hospitals in the region and continuing the care of cancer patients. We are striving to deliver the best possible care to all, while maintaining conditions of maximum safety for our patients and health professionals.
In mid-March, the Institute reorganised in every aspect in order to protect patients and staff and to rapidly increase its ability to receive patients requiring high dependency and intensive therapy care, in order to join with the other hospitals of the Ile-de-France region in fighting the epidemic wave. Very strict procedural care measures have been established and wings of the hospital have been restricted to admission of Covid-19 patients, so that safety for all is maximised.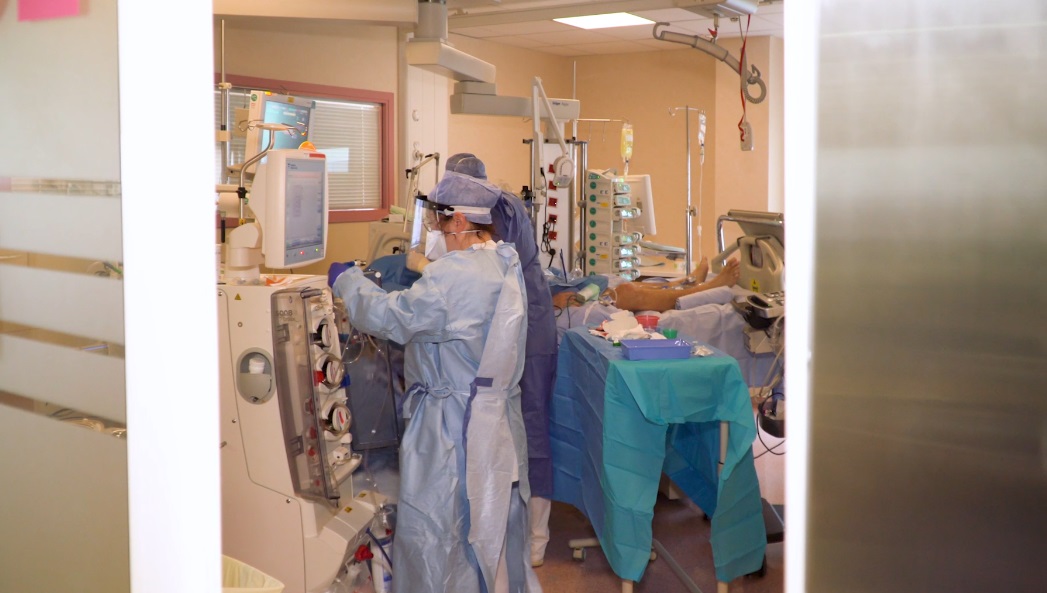 Why study cellular and immune system pathways?
By binding to lung cell ACE2 receptors at the outset, the coronavirus Sars-Cov-2 enters the cells (infection stage) thanks to a cell surface protein (TMPRSS2). The virus then multiplies within the cell, following which it leaves it and infects other cells.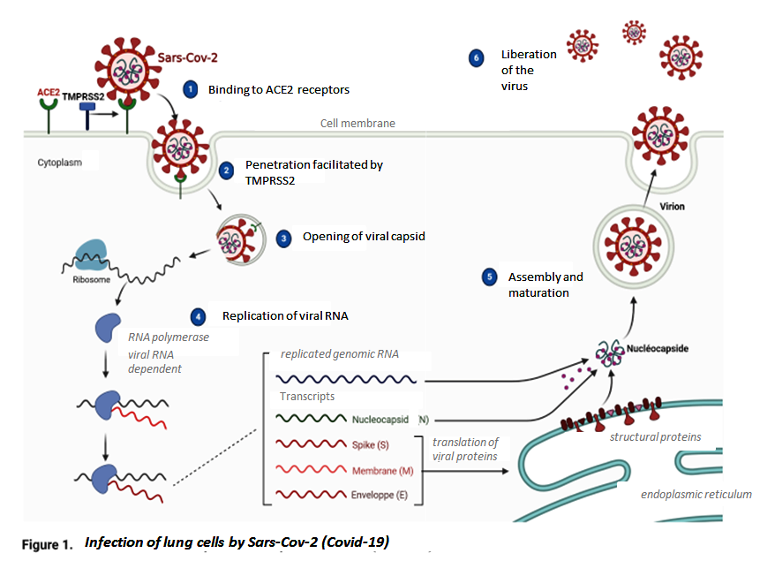 The infected individual's immune cells are then activated to eliminate the virus but they also secrete proteins known as cytokines that give rise to inflammation which may worsen respiratory failure or even cause death if the body is no longer able to control it.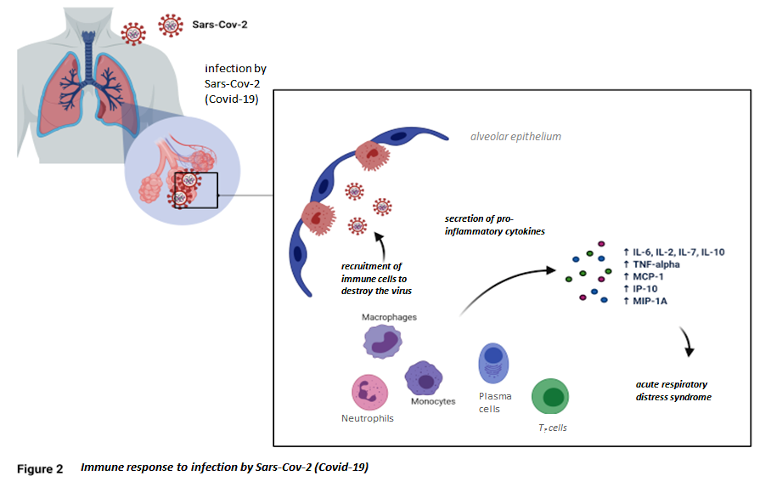 Some, still poorly understood, mechanisms of the immune reaction are areas for possible therapy which urgently need to be elucidated. It is also important to know whether patients with cancer have abnormally serious Covid-19 infections.