Adaptative resistance to anticancer-therapies
This group belongs to the UMR 981 - Molecular predictors and new targets in oncology
Cancer cells are capable of developing non-genetic resistance towards anti-cancer treatments- such as chemotherapy, targeted therapies or immunotherapies. They can use new programs and become adapted to cancer drugs. This is what we call cancer cell plasticity. In our team, we explore these non-genetic mechanisms using melanoma and prostate cancer cells models. We aim at developing new predictive biomarkers as well as new treatments to decrease the emergence of resistance to cancer drugs.
Research topics
Our team has a unique expertise and tools resulting from clinical as well as basic research developed at Gustave Roussy to characterize the molecular mechanisms involved in molecular and cellular adaptive responses to both targeted therapies and immunotherapies used in oncology.  
After having identified the critical role of the mRNA translation initiation complex eIF4F in the post-transcriptional adaptive response of melanoma and prostate cancer cells to targeted therapies as well as the role of eIF4Fin the regulation of PFDL1 expression, our strategy consists in developing pertinent (models (cellular models, organoids, PDXs) and to set up efficient high-throughput technologies (translatomic, epitranscriptomic, epigenetic) in order to:
Develop a new eIF4A inhibitor in order to target persistent cells  (Group Caroline Robert),
Study the metabolic reprograming of persistent cells (Caroline Robert's group),
Further study the post-transcriptional regulation of the immune checkpoints at the level of the tumor cells and the micoenvironement cells and its resulting impact on antitumor immunotherapy efficiency as well as biomarker development (Caroline Robert's group),
 study of the translational reprogramming controlled by FKBP7 protein, of the molecular interactions between FKBP7 and eIF4F, of the transcriptional regulation of FKBP7 and the design of new and specific inhibitors of key proteins involved in ER in the context of the response of prostate cancer cells to chemotherapy (Anne Chauchereau's group),
Study of the epigenetic reprograming and identification of master regulators of androgen receptors in order to explore the resistance mechanism of prostate cancer to new hormonotherapies. (Yohann Loriot's group).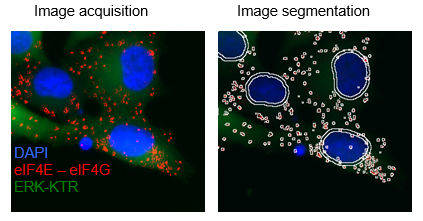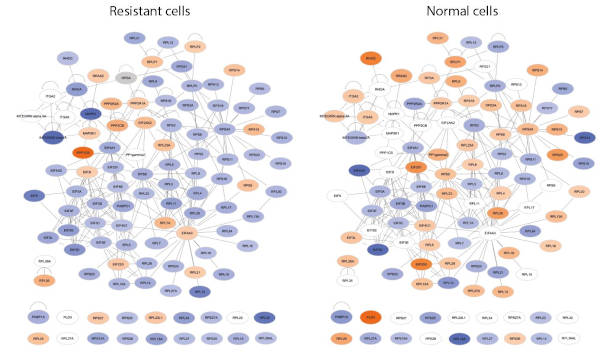 Comparison of proteomic profiles assocaited with  FKBP7 between resitant and sensitive cells (Garrido et al. CCR 2019)