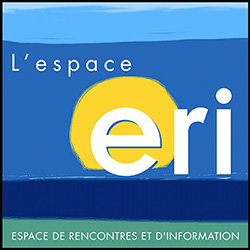 This area is reserved for communication with cancer patients and those close to them. It is located on the ground floor.
Opening hours: Monday, Tuesday and Thursday from 9h30 to 12h30 and from 14h à 17h30 and Wednesday and Friday from 9h30 to 12h30 
 
 
You can find information there on:
the illness and its treatment ;
the extent of resources available outside the hospital, such as, for example, the variety of functions carried out by charitable support associations and/or by state organised agencies.   
a range of possibilities for psychological support at home and in hospital, the details of how to contact official patient associations etc.   
Meetings and discussions for patients and those close to them
These are led by doctors and health professionals. They take place regularly and address themes such as:
treatment (chemotherapy, radiotherapy, new treatments etc.);
breast reconstruction;
pain in cancer medicine;
nutrition;
going on holiday with your drugs.
An internet access space
to keep in touch with your relatives and friends (internet access);
to obtain medical information on your condition and its treatment (web searches with one-to-one help, and monthly group workshops).