Breast surgery
Fully integrated plastic surgery of the breast
At Gustave Roussy, surgery for breast cancer is no longer synonymous with mutilation.
Cosmetic mammary reconstruction is fully incorporated within the management of this condition at every stage. More than 2,000 patients have surgery each year for breast cancer and more than 500 reconstructive procedures are carried out, making the Institute the leading breast reconstruction centre in France.
Ambulatory breast surgery is possible!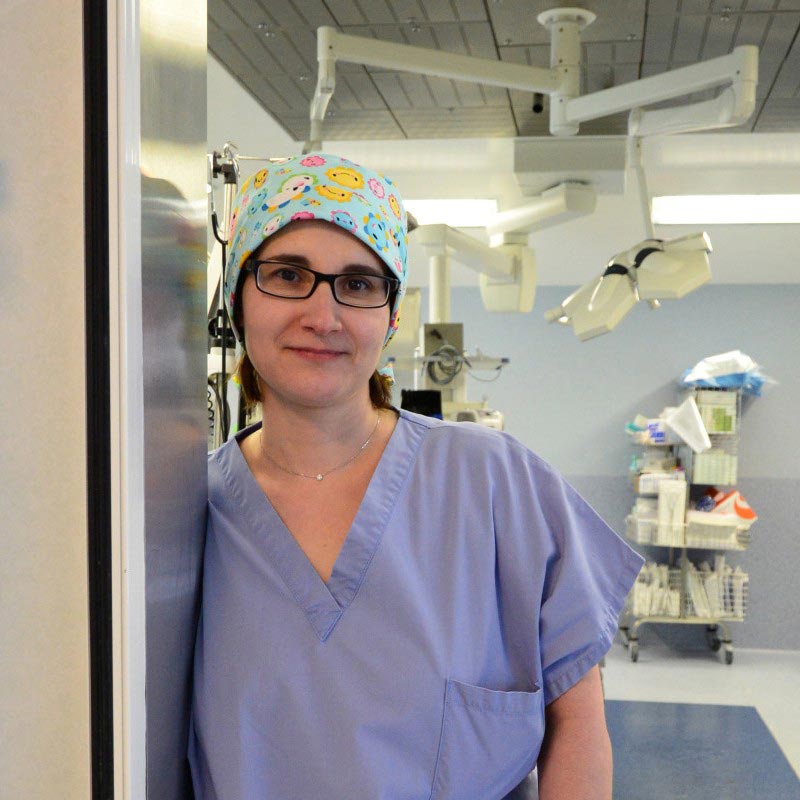 Ambulatory or day surgery involves being admitted to hospital on the day of surgery and being discharged some hours later in complete safety. For several years this has been possible with breast surgery at Gustave Roussy, in particular when this consists of tumorectomy, removal of a sentinel node, replacement of breast prosthesis or cosmetic procedures such as lipofilling or reconstruction of the nipple and areola.
These short admissions have proved to have advantages in terms of reduction of risks of wound infection together with increased patient satisfaction. There has been no evidence of any increased risks. There is no obligation to follow this route but it is suggested whenever it is possible, that is in 20 to 25% of breast surgery performed at Gustave Roussy.